Honeycomb Displays
Thickness from 5 mm to 15 mm
Various range of colors
Possibility of printing or adhesive applications (we take care of everything!)
Supports heavy products
Project entirely made by our technicians
Realization of the assembly instructions
Packaging and customized packing with shipping
More information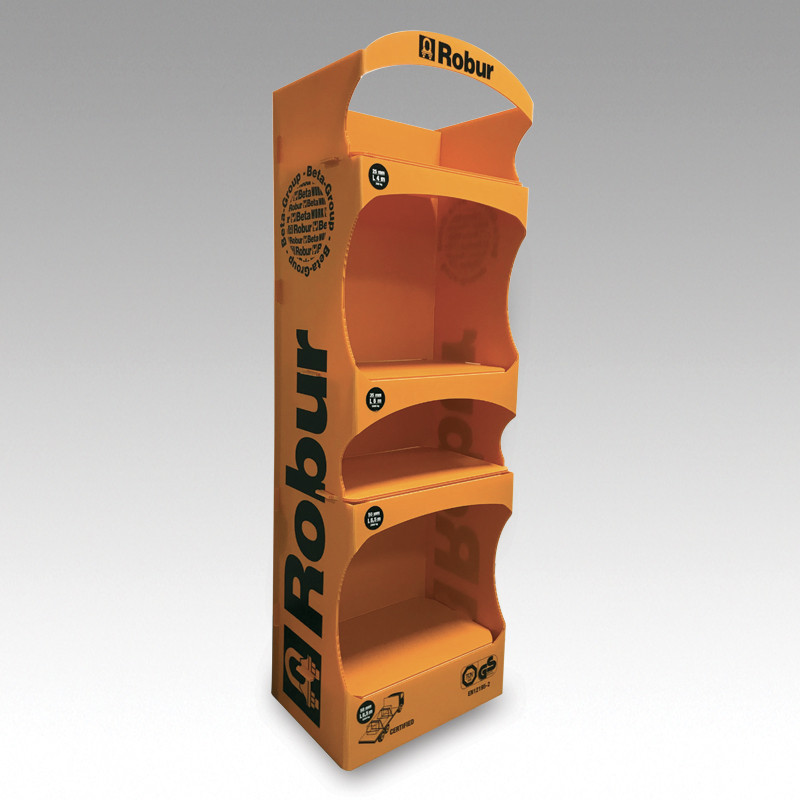 Honeycomb cardboard and polypropylene displays are practical and effective solutions for shops, businesses and trade fairs.
Honeycomb cardboard is a particularly suitable material for printing to make totems, billboards, boxes and displays. Itasystem is able to work this recyclable and therefore sustainable material to create truly fast and functional displays.
In addition, we produce lightweight and robust polypropylene displays that guarantee high performance in terms of durability, sales and customisation.