Vegetable paper labels.
Print high quality
Suitable for fresh counter products
Shape and size any upon client's request
More information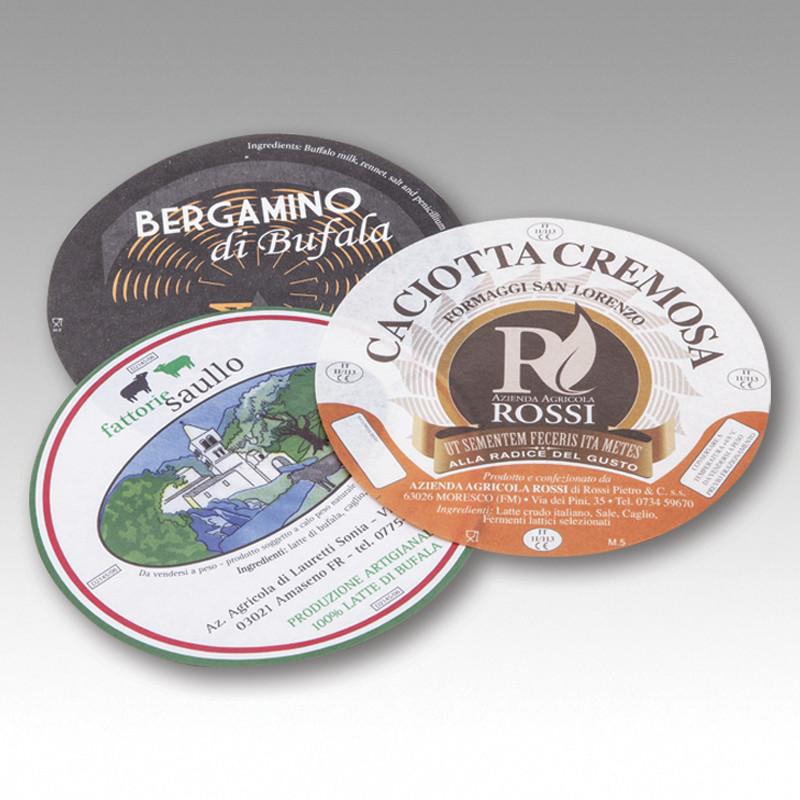 Vegetable paper labels made with a special production process for cheese and dairy products.
Solutions for
your sector
ITASYSTEM's patented and unbreakable labels and sealsare an effective, clear and easy-to-apply system to transmit quality and safety from producers to consumers. All this and our other products for multiple sectors guarantee a low environmental impact.
Cheese producers
Itasystem designs and manufactures labels and seals for cheese producers. These fast and smart systems allow for effective quality control and easily tracing fresh produce.
Itasystem produces fully customisable vegetable paper labels with high quality printing. Products can be printed in any shape and size at the customer's request. The vegetable paper labels offered by our company are suitable for packaging fresh and mature cheeses with vegetable parchment paper (46 g/m2). They prove to be ideal for storing and protecting food in polythene wrapper (60 g/m2) and are suitable for fresh countertop products such as sliced meats or unmatured cheeses.
Itasystem's vegetable paper labels are available in:
Pure vegetable paper
Poly-coated vegetable paper
Various diameters are available for all requirements.
They are a useful and simple marketing tool to make products more appealing in customers' eyes!