Labels on rolls.
Printable multiple references with a single order
Tool of product identity
Indications legal for labeling
Materials high quality adhesive paper, adhesive polypropylene, gummed paper, in direct contact
We can make non-standard formats
More information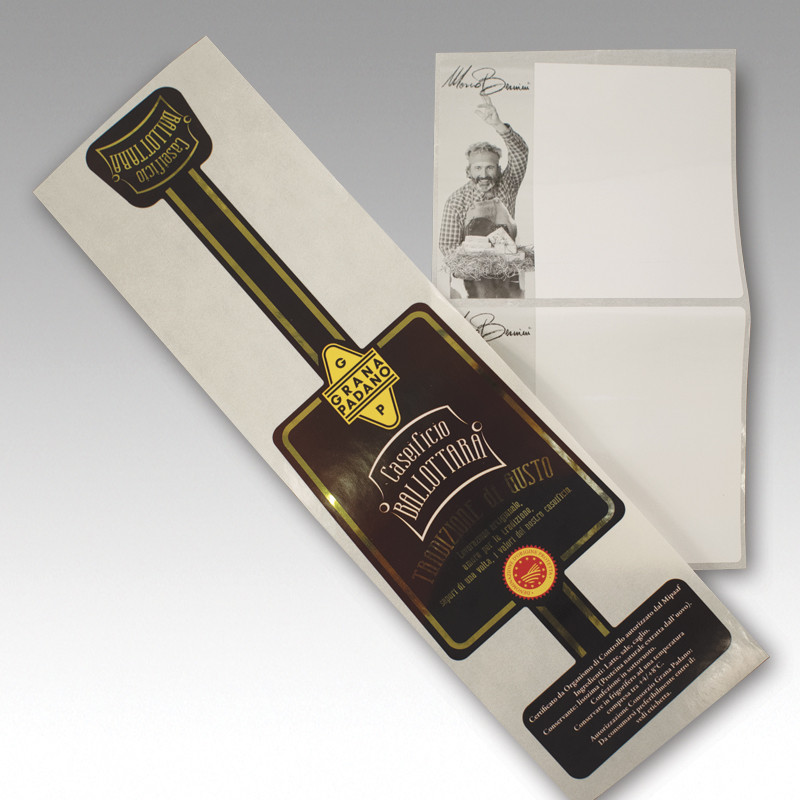 Labels on rolls customizable in different shapes and formats.
Labels on rolls
Adhesive
Multiple references are printable with a single order without increasing costs.
Enumerable or customizable individually.
Available in non-standard formats (over one meter in length).
Designed on request by one of our internal consultants.
Manufactured with high quality adhesive materials according to specific applications (from -40° C >).
Clear and indelible.
Available in:
Adhesive paper labels
Polypropylene adhesive labels
Direct contact adhesive labels
---
Not adhesive
Characterized by a high content of technological value.
Made with hatching between one label and another to facilitate detachment.
Can also be user with thermal transfer printers to identify the product.
Produced with 100% recyclable plastic materials for humid environments or applications that require a special seal.
Possibility to puncture each single label of the roll or to create a clean buttonhole (without the buttonhole residue).
Enumerable or customizable individually.
Designed on request by one of our internal consultants.
Clear and with permanent ink
Available in:
Do you need more information?
Give us more information about your needs and we will advise you on the best solution!