Lillosigillo ®.
Tamper-proof thanks to ultrasonic welding
Metal free because it is made entirely of food-grade plastic
Printable with variable data
Resistant up to 120°
Patented in Europe and Usa
Application with QB 104 or QB 130 machine
Recyclable 100% with reduced environmental impact
More information
Data sheet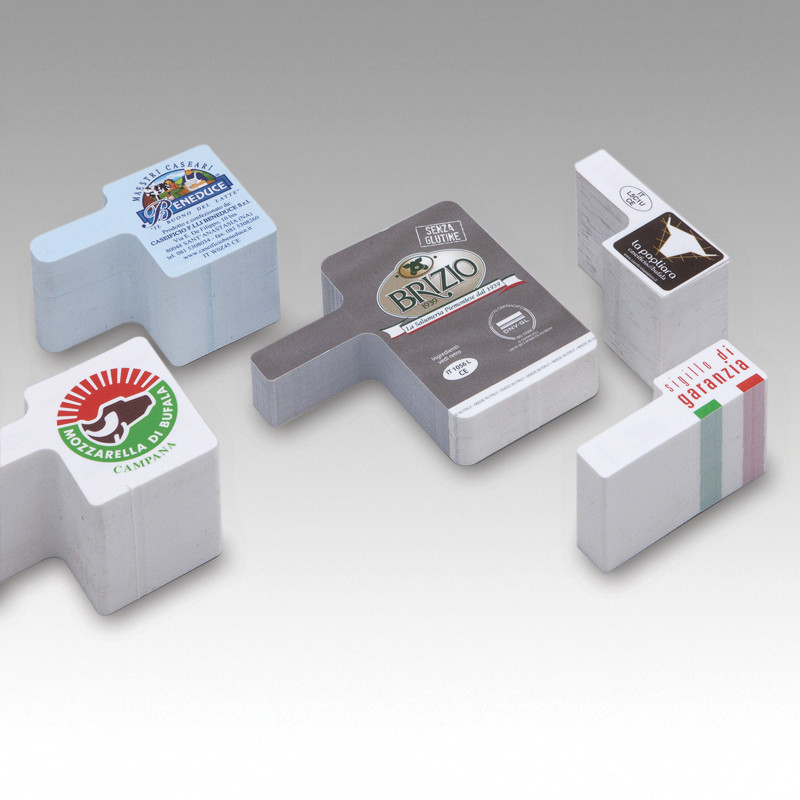 Sectors use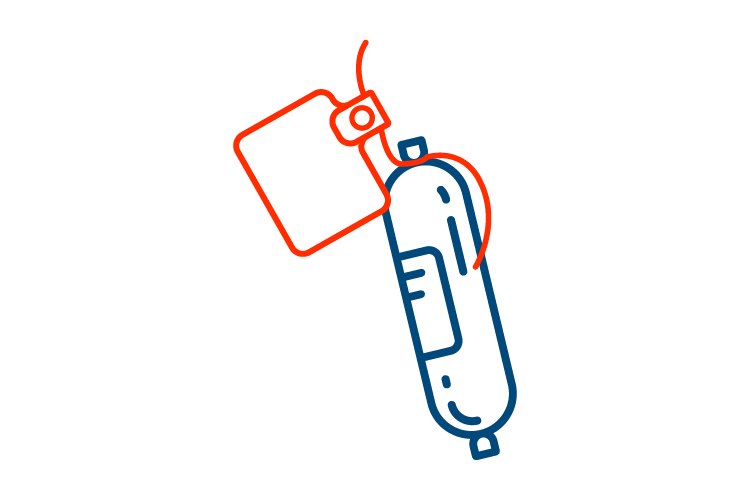 Sausage products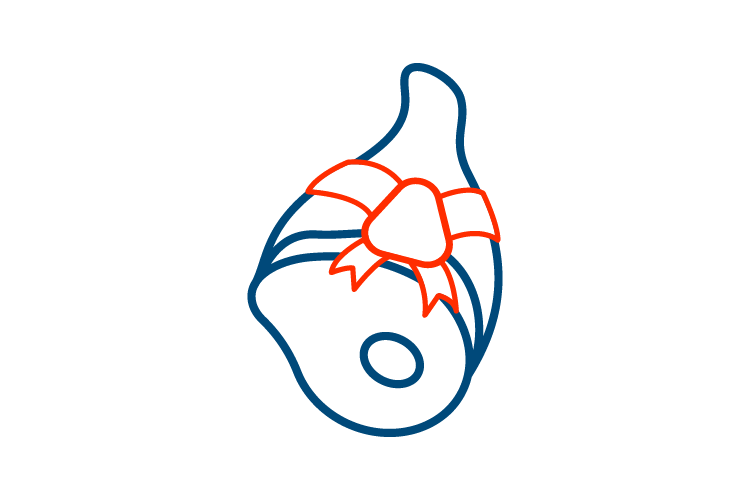 Ham products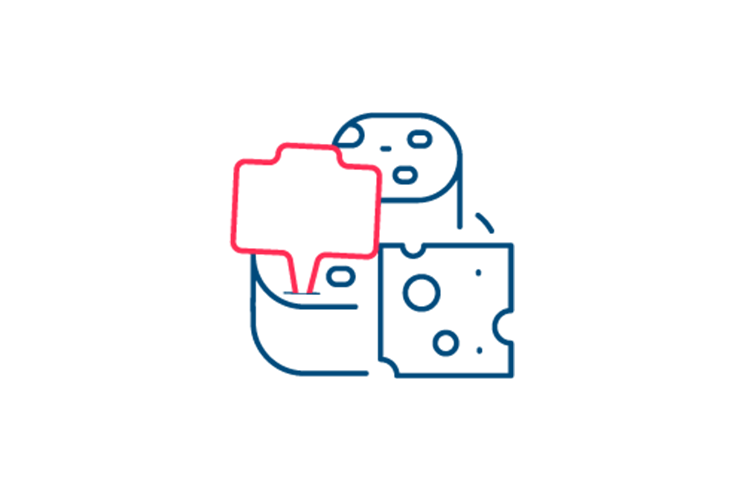 Dairy
Know more
Has revolutionised the food industry in terms of quality control and supply chain traceability.
Available format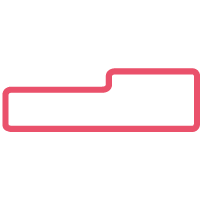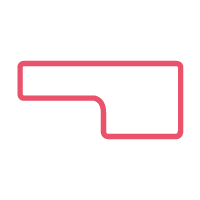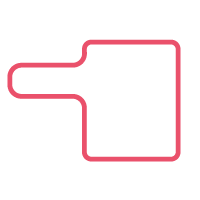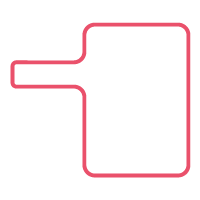 Download models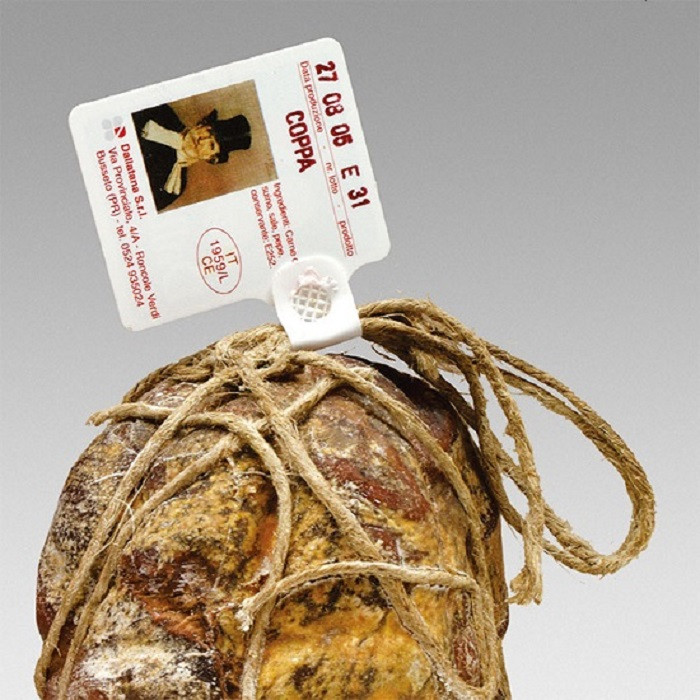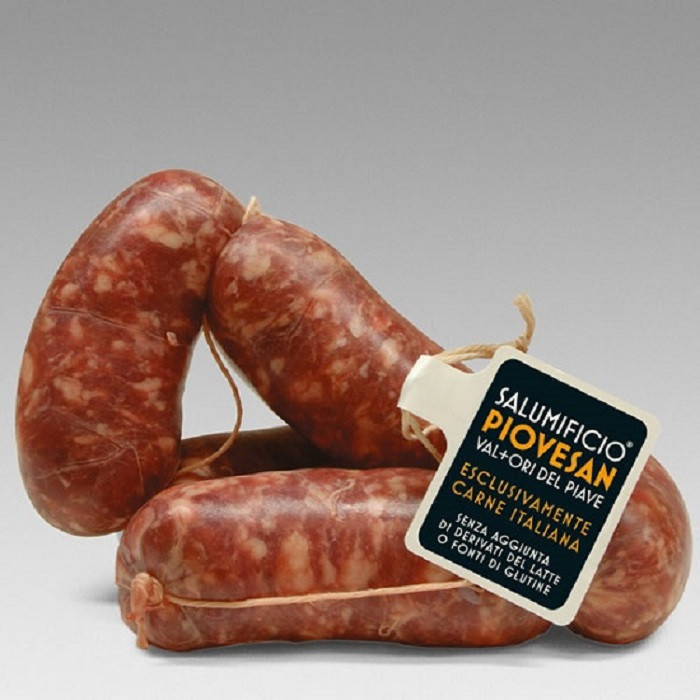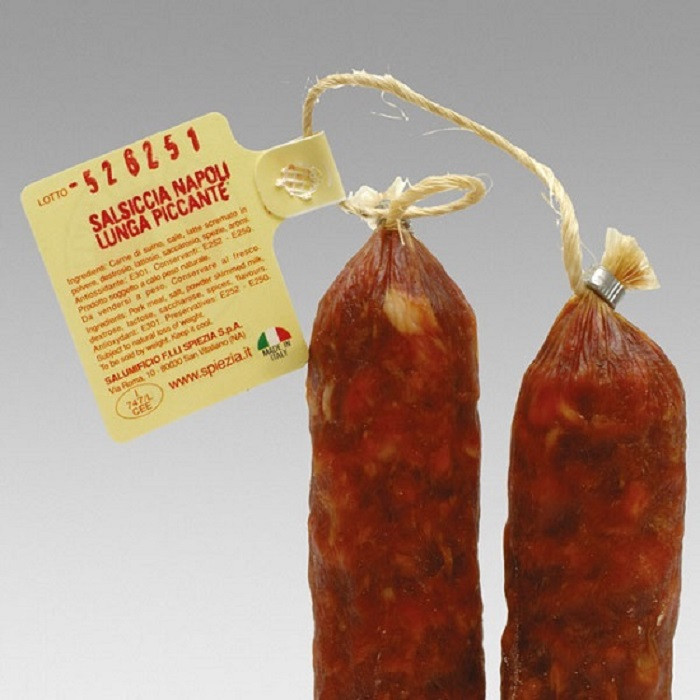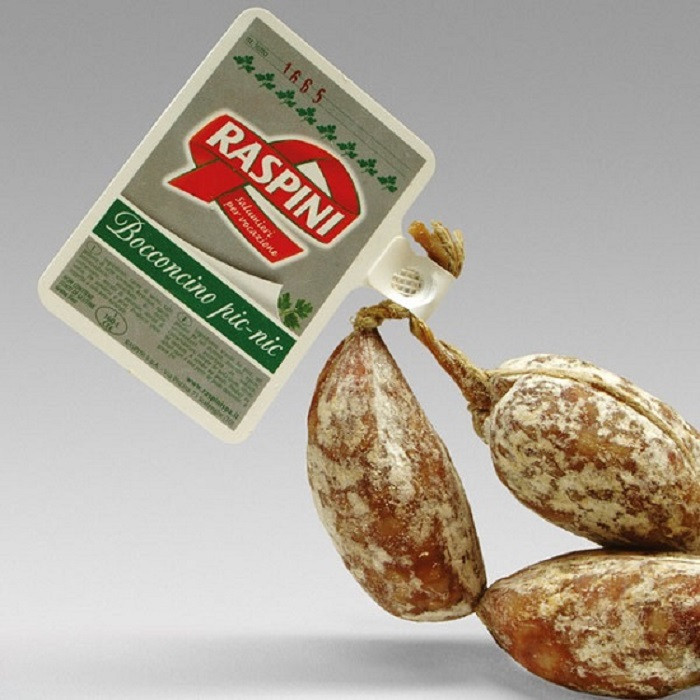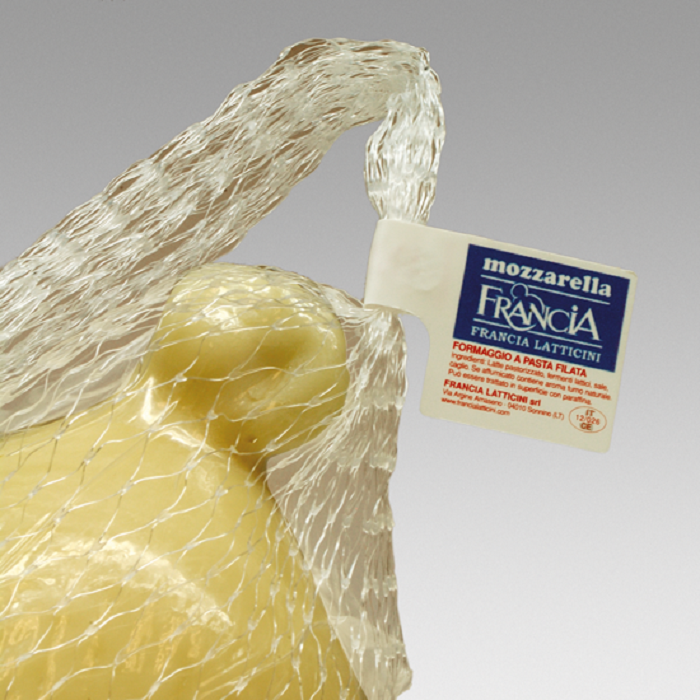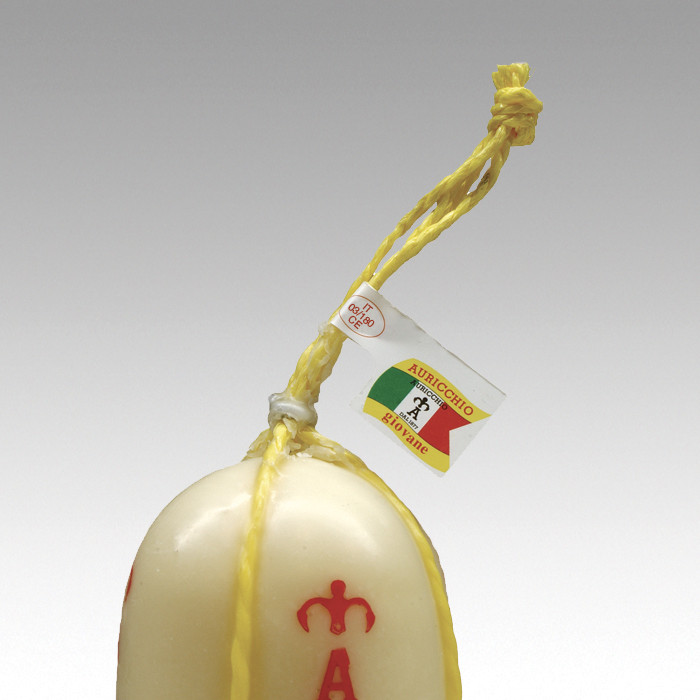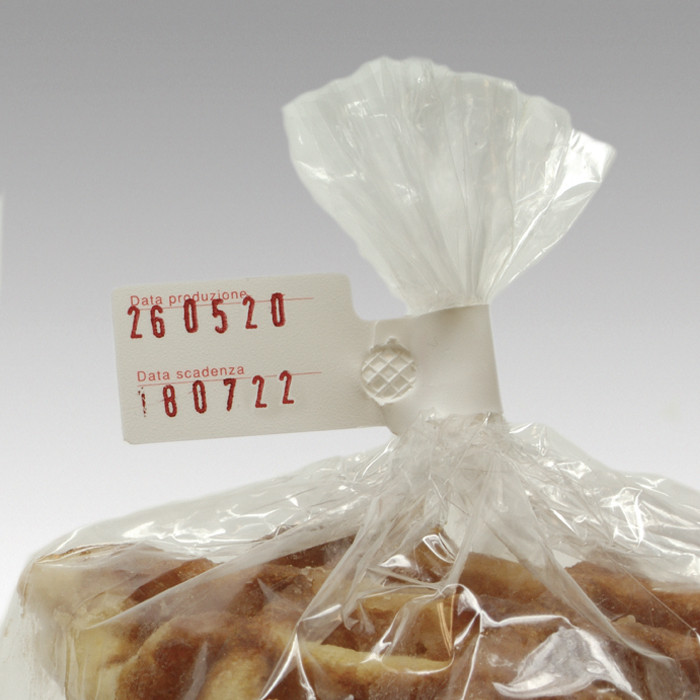 LILLOSIGILLO is a certified plastic safety seal which, unlike the old systems containing metal, cannot be detected by metal detectors and is tamper-proof as a result of ultrasonic welding.
LILLOSIGILLO is used to label sausage products immediately after bagging, and is an important tool for traceability because product information is printed as it is welded to the strings on sausage products. The tamper-proof features of LILLOSIGILLO ensure the unique identification of each individual product in the entire supply chain.
LILLOSIGILLO can withstand temperatures up to 120°. It is applied at the beginning of the production process and accompanies the product through the various phases of processing, such as washing, smoking, cooking and seasoning, without causing any alterations.
It does not change in vacuum packs or modified atmospheres.
It is extremely versatile as it can be applied during any phase of the production process, even to close mesh and micro-perforated bags.
LILLOSIGILLO can be pre-printed on both sides on customer request with any graphical design, such as company logos, product information in any language, and barcodes.
LILLOSIGILLO is a certified polypropylene product which has been endorsed for contact with food and is provided in pre-welded cartridges which do not generate production waste.
The same seal model can be used for several products as the name of the sausage product is printed immediately, unlike traditional labelling systems.
LILLOSIGILLO is available in four sizes to meet the marketing requirements of all customers.
It is possible to print the following variable data during the sealing operation:
production date
use-by date
batch number
product name
ingredients
bar code
nutritional information
Do you need more information?
Give us more information about your needs and we will advise you on the best solution!